Covid: Swinney says Level 4 lockdown 'not inevitable'
Scotland's deputy first minister has said it is not inevitable that parts of central Scotland will move into the highest level of coronavirus restrictions in the next few days.
However, John Swinney did warn there were some Level 3 areas where rates of the virus remained "stubbornly high".
In Level 4, non-essential shops, restaurants and bars would close.
Mr Swinney also said he hoped there would be "some availability" of the new vaccine in Scotland before Christmas.
Speaking on the BBC's Politics Scotland programme, he said plans were continuing to ensure a very broad cross section of the population were vaccinated as quickly as possible.
But Mr Swinney warned of a tricky period ahead and said that just because a vaccine was coming, the battle against Covid-19 was not over.
Figures for Sunday showed that 1,159 new cases of Covid-19 were detected in the past 24 hours, with no further reported deaths of people who tested positive for the virus.
However, the number of Covid patients in hospital rose from 1,198 to 1,241 and there was an increase of eight people being treated in intensive care.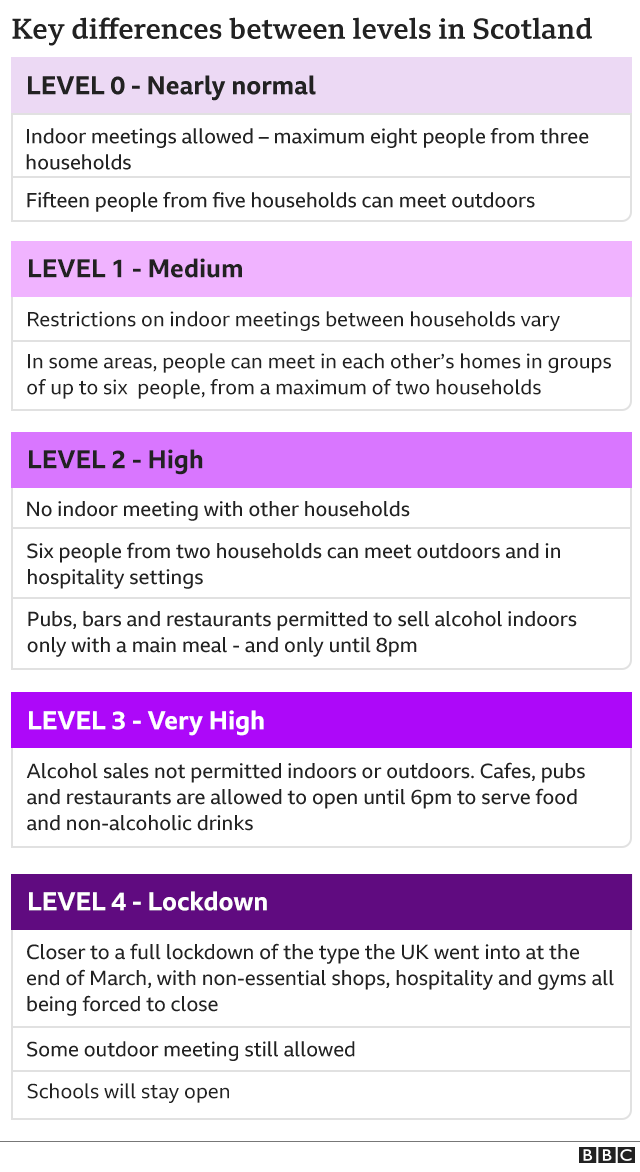 Local authorities in the Greater Glasgow and Clyde and Lanarkshire health board areas were warned on Friday they could be placed under the highest level of Covid restrictions.
Many local authorities in the west of Scotland have not seen a significant decline in cases and there has been a sustained increase in Renfrewshire, according to Public Health Scotland data.
The latest stable figures from 11 November showed that Renfrewshire now has the highest rate of Covid cases per 100,000 in Scotland, overtaking Glasgow.
Increases in Covid cases have also been seen in other areas, including Stirling, which is currently in Level 3, and Aberdeenshire, which is in Level 2.
Ministers are expected to make a decision about restriction levels on Tuesday, with any change taking effect from Friday.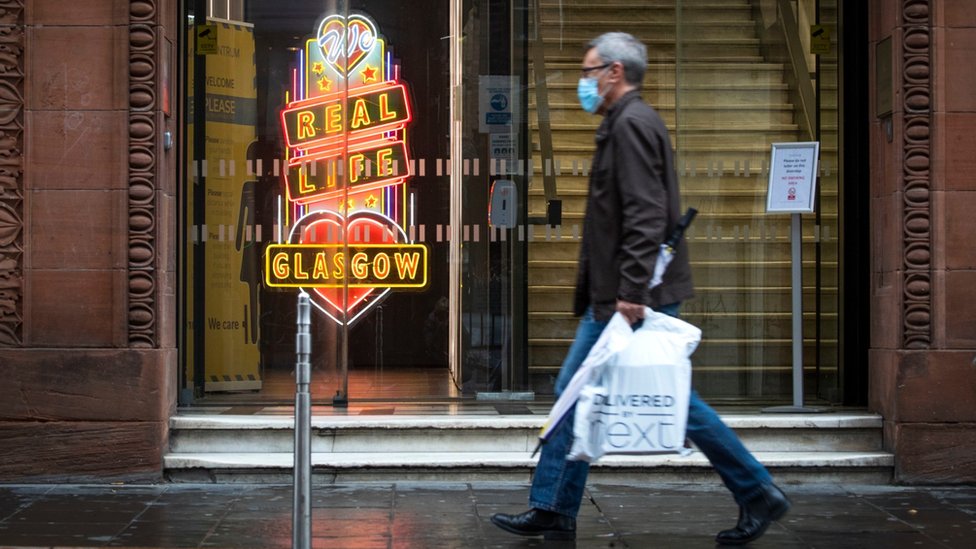 Mr Swinney told the programme: "It's not inevitable. We're looking very carefully at all of the data and having dialogue and discussion with local authorities.
"The government has been anxious to avoid putting local authorities into Level 4 restrictions because obviously we're conscious of the multiple issues that that will raise.
"But we are seeing the levels of the virus being stubbornly high in some areas where the Level 3 restrictions are not really bringing them down by the type of levels that we would like to see."
Mr Swinney said there was still "too much human interaction going on" that was enabling the virus to thrive, despite the current restrictions.
He insisted there was little evidence of the virus spreading within schools, adding: "It is within shopping, within hospitality, within the general movement of individuals within society and I suspect probably also within household visiting."
On news of a vaccine from BioNTech and co-developers Pfizer, which preliminary analysis has shown could prevent more than 90% of people from getting Covid-19, Mr Swinney said the Scottish government hoped to have access to the drug before Christmas.
He added: "We will want to make sure that we can vaccinate a very broad cross section of the population as quickly as we possibly can do.
"Obviously there will be prioritisation given to those that are at the most vulnerable and the most critical level."