'I was paralysed but a year on I'm running a mountain marathon'
By Angie Brown
BBC Scotland News
Related Topics
A year ago Carole Fortune was lying on her bedroom floor having collapsed as she got out of bed.
She had suffered a stroke which left half her body paralysed. All all she could do was shout for her daughter to call an ambulance.
Little did the 56-year-old know she would be attempting to run a challenging mountain marathon just 12 months later.
Speaking at her home in Edinburgh, Carole said she initially thought she had just overdone it at the gym the night before.
"I had absolutely no pain but then I noticed I couldn't move my arm or my leg and that's when I knew it was serious and I knew I had had a stroke, the mother-of-two said.
"My daughter Jade could see my mouth was down on one side.
"I was completely numb down my left side and all my strength on that side was completely gone. It was terrifying."
At the hospital Carole was asked if she wanted to have a dangerous clot busting treatment called thrombolysis, which involves a strong drug being administered intravenously.
She said: "They said it is a very potent drug which could either kill me or cure me.
"I said 'Give me the drug because I don't want to be paralysed for the rest of my life'.
"Within about half an hour doctors could see in my face that I already looked better as my facial droop had lifted.
"Then I noticed I could lift my left arm a little and I waived to my children at the end of the bed."
She still felt very weak though and her mind was racing about whether she would be able to run again.
The Gala Harriers runner had done 15 London Marathons, having always qualified for a Good For Age place, because her marathon time was so good. One year she even won an elite London Marathon place, which meant running from the same pen as three times London Marathon winner, Paula Radcliffe.
She said: "I was panicking over whether I would be able to run ever again and asked the doctors if they thought I would be able to run the London Marathon six months later.
"They said I had a good chance of recovery because I was so fit before my stroke."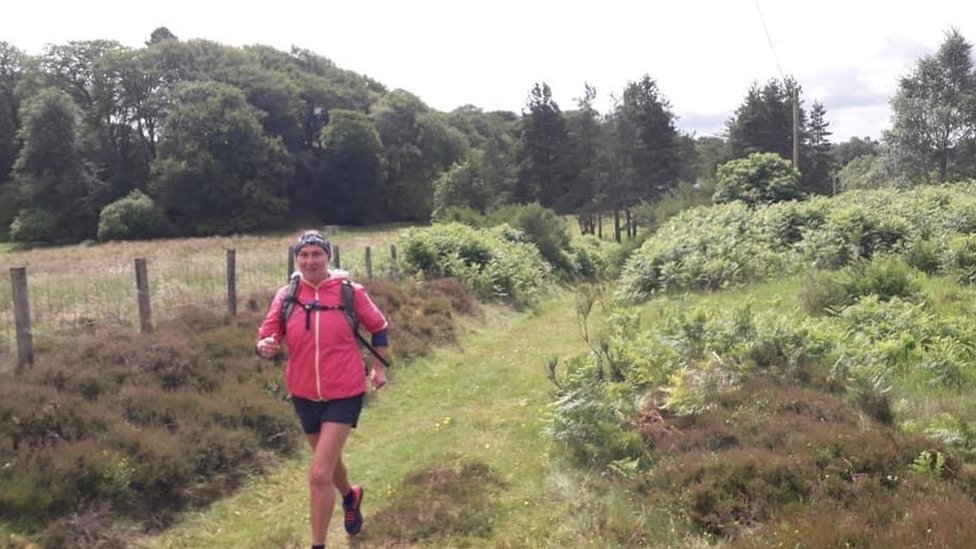 So once she had left the hospital she started trying to walk. She went for gruelling physiotherapy sessions and speech therapy.
Once she was confident she could walk for three miles unaided she started trying to jog little sections.
She said: "I was scared to go out by myself because I thought I would have another stroke. I made sure I always had someone with me for support. I felt apprehensive and aware of how weak my body was.
"I felt clumsy because one side of my body was working normally but the other side was much weaker and so I felt off balance."
Despite having several falls where she dislocated her knee cap, fractured her rib, cut her eye open and smashed her expensive running watch, Carole persevered.
"There was never any question in my mind of me giving up on my running," she said. "I didn't even think about that when I was all battered and bruised from falling."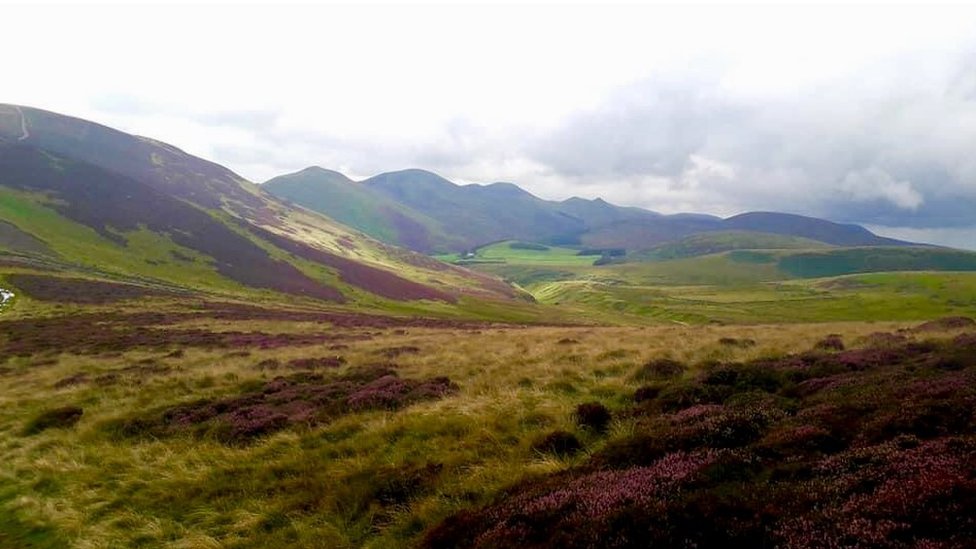 When the London Marathon 2020 was cancelled for a second time on Sunday 4 October due to coronavirus restrictions, Carole decided to run a marathon over thRead More – Source
[contf] [contfnew]
[contfnewc] [contfnewc]