Missile Fired at Base Hosting US Troops in Kirkuk, Iraq: Officials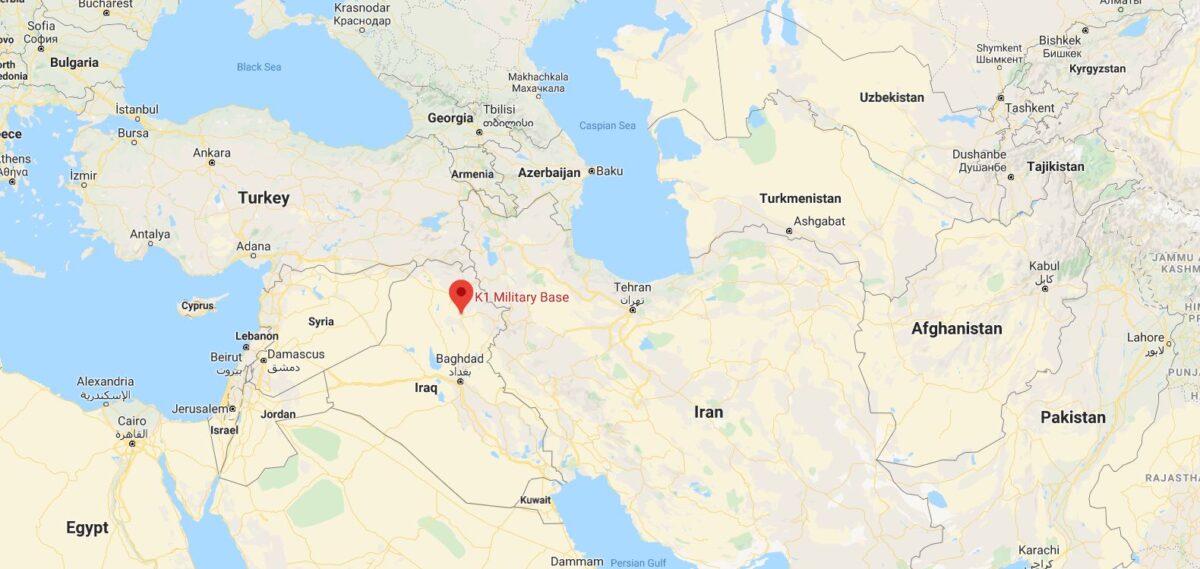 A missile fired at a military base hosting U.S. troops near Kirkuk, Iraq, on Wednesday caused few losses, according to Iraqi military officials.
At least one missile "landed inside the K-1 base" and caused no "significant losses," said Iraqs official Security Media Cell, which falls under the jurisdiction of the prime ministers office.
"Security forces are conducting a search operation to search for the perpetrators," the officials wrote, adding that they "found a launching base carrying 11 missiles that have not yet been fired. The seized materials have been dealt with."
The base in Kirkuk houses U.S. forces. A similar missile attack in December killed an American contractor, prompting the United States to launch an airstrike that killed Iranian commander Qassem Soleimani. Top White House officials said Soleimani was plotting more attacks on American assets.
In the December attack, about 30 missiles were reportedly fired at the K-1 base, which the United States blamed on Iran-aligned Kataib Hezbollah, a designated terrorist organization. Days later, the United States launched attacks on Kataib Hezbollah, triggering a response from an angry mob and Iran-backed militia groups who tried to storm the U.S. Embassy in Baghdad, Iraq, according to the State Department.
Iran then fired about two dozen missiles at two Iraqi airbases that house American troops, leaving about 100 with mild brain injuries, according to Pentagon officials in updates weeks later. However, the K-1 base wasnt one of the facilities that Tehran attacked.
The K-1 base, located northwest of Kirkuk in northern Iraq, was built by the Iraqi government before it was taken over by U.S. forces following the 2003 invasion that also toppled longtime dictator Saddam Hussein. The base was briefly captured by the ISIS terrorist organization in 2014 before Kurdish forces pushed them out. Iraqi sRead More – Source
[contf] [contfnew]
[contfnewc] [contfnewc]